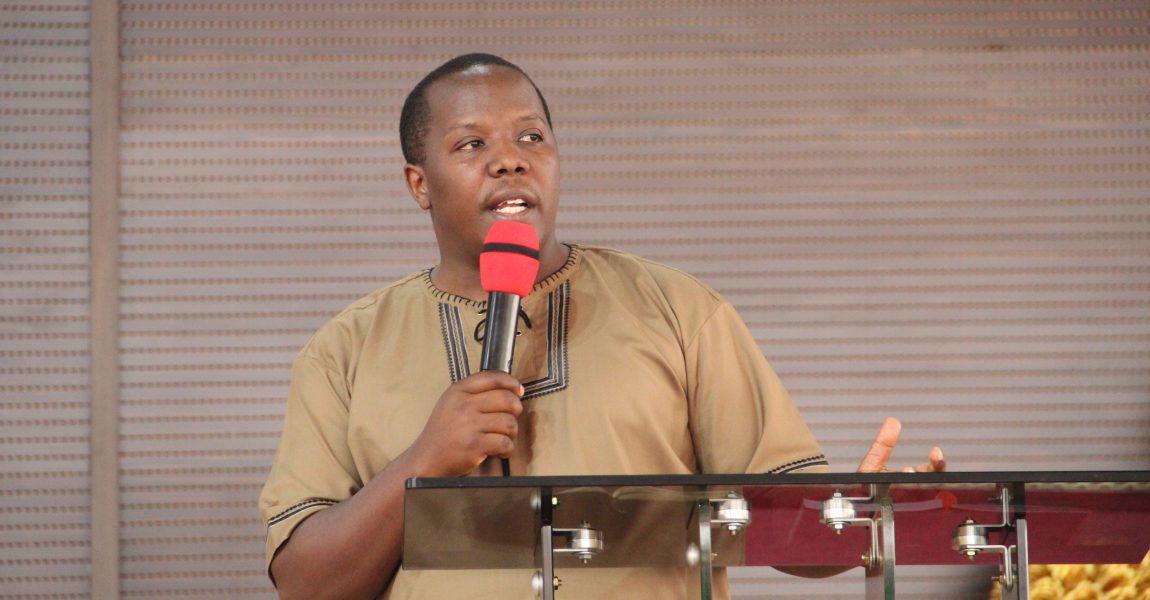 UMUGANI W'UMUBIBYI / THE PARABLE OF THE SOWER
Theme: IMIGANI YA YESU / PARABLES OF JESUS (Part 3)
UMUGANI W'UMUBIBYI
Bibiliya nyinshi zita uwo mugani uw'umubibyi ariko witegereje neza usanga utavuga cyane ku mubibyi, ahubwo uvuga cyane kumiterere itandukanye y'ubutaka burimo ubwiza n'ububi.
Yesu, nyuma yo kwitegereza agasanga abantu batumva neza ibyo avuga, yahisemo kubabwira uyu mugani ngo arebe ko bakumva, bagashobora no gusobanukirwa ibindi. Muri uyu mugani rero, ikibazo ntago cyari akaboko k'umubibyi, ahubwo cyari imiterere y'ubutaka izo mbuto zaguyemo:
"Ku nzira, inyoni ziraza zirazitoragura.
"Izindi zigwa ku kāra kadafite ubutaka bwinshi, uwo mwanya ziramera kuko ubutaka atari burebure, ariko izuba rivuye ziraraba, kandi kuko zitari zifite imizi ziruma."
"Izindi zigwa mu mahwa, amahwa ararāruka araziniga, ntizera imbuto"
"Izindi zigwa mu butaka bwiza ziramera, zirakurazera imbuto, kandi imwe ibyara mirongo itatu, indimirongo itandatu, indi ijana, bityo bityo."
Usomye neza, uyu mugani niwo wonyine Yesu yasobanuye.
Ubusobanuro bw'umugani w'ubutaka (Mariko 4:13-20)
Ngo Ubiba cg umubibyi ni ubiba Ijambo ry'Imana. Uyu mugani ugizwe n'ibyiciro bikurikira:
Inzira: Ni abatera intambwe ya mbere yo kujya kumva Ijambo ry'Imana, ariko imitima yabo yarakomeye imeze nk'akayira nyabagendwa cyangwa urutare, kugeza ubwo Ijambo ry'Imana rivugwa rikabura aho rifata, rikaguma kugasi. Nuko umwanzi akabagenderera, akababwira ko Jambo rizavugwa n'ubutaha, batagomba kuryitaho, icyo Imana yababwiye bakagita aho. Ibyo kandi bigera kuri bose, bisaba gusa ko umuntu anangira umutima gato, umutima ugahinduka urutare. Ibyo bisonura impamvu tugira abapagani benshi mu Rusengero kandi Ijambo rivugwa buri munsi.
Akāra kadafite ubutaka bwinshi: Abo ni abumva Ijambo ry'Imana, bakishima cyane, bakaryakira banezerewe, bakava aho biyemejeko bagiye kubishyira mu bikorwa ariko ngo hashira igihe gito, batangiye kurenganirizwa iryo jambo, bagahita babivamo.Tujya twibeshya ko tutarenganyirizwa Ijambo ry'Imana kuko aho tuba ntawe ugukubitira kumva iryo Jambo. Ariko, iyo tumaze kuryumva, ikigeragezo cy'ibyo twumvise kigahita kiza, ugatangira kugeragezwa kubw'Ijambo wakiriye kandi wifuza gushyira mu bikorwa. Ikizamini ushobora kugisanga mu rugo, ku kazi n'ahandi nyuma yo kumva Ijambo. Urugero, ukava mu rusengero wiyemeje kutazongera kunyereza imisoro, wagera mu kazi, umuyobozi akakubwira ngo nutabikora urirukanwa. Wareba uko ukeneye akokazi, ugahitamo kuyinyereza aho kubura akazi.
Kumva Ijambo ry'Imana ntubishyire mu bikorwa, ntacyo bimaze. Ni kimwe n'ubumenyi bwo mu mutwe gusa budafite akamaro!
Mu mahwa: Ni abumva Ijambo, ariko ibi bintu 3: amaganya y'isi, ibihendo by'ubutunzi n'irari ryo kwifuza ibindi byabageraho bagata ibyo bumvise. Ibyo bintu 3 mu yandi magambo byakwitwa "kutanyurwa".
Hari ibyo Imana itubaza kubw'ibyo ivuga ariko bikanigwa n'ubuzima tubayeho!
Ubutakabwiza: Aba ni ba bandi bumva Ijambo ry'Imana kandi bakemera gutanga ikiguzi cyo kumvira Imana kugirango bashyire mu bikorwa icyo Imana isaba. Yesu ntiyigeze aduhisha icyo kumukurikira bisaba. Yatubwiye ko dukwiriye kwikorera imisaraba yacu! Nyamara abemeye gutanga icyo kiguzi nibo bunguka mirongo itatu, undi mirongo itandatu, undi ijana, bityo bityo.
Yesu akomeza kubabwira ati: "Nimuzirikane ibyo mwumva. Urugero mugeramo nirwo muzagererwamo kandi muzarushirizwaho, kuko ufite azahabwa, kandi udafite azakwa n'icyo yari afite" (Mariko 4:24-25).
Urugero rwo guhinduka icyo Imana yakuremeye, ntago rushingiye kurugero rw'amateraniro witabira cyangwa se ibyo ukorera Imana, ahubwo ruri mu rugero rw'ibyo twumva, tukabishyira mu bikorwa.
Imana ireba uko wumva, ikareba uko ubishyira mu bikorwa, maze nayo ikaba ariko iguhindura.
"Kuko dore iyo ubutaka bwanyoye imvura yabuguyeho kenshi, bukameramo imyaka igirira akamaro ababuhingirwa, buhabwa n'Imana umugisha. Ariko niba bumeramo amahwa n'ibitovu, buba buhinyutse bugeze hafi yo kuvumwa kandi amaherezo yabwo ni ugutwikwa."(Abaheburayo 6:7-8).
Ese wowe uri ubuhe bwoko bw'ubutaka? Ese dushyira mu bikorwa kuruhe rugero Ijambo ry'Imana? Ese ugeze he uba umwigishwawa Yesu? Dukwiriye kujya dufata umwanya tukisuzuma. Ese iby'Imana yakubwiye wabishyize mu bikorwa? Ese ni iki cyakubujije gushyira mu bikorwa ibyo Imana ikubwira?
| | |
| --- | --- |
| Ibyanditswe: | Mariko 4:1-13; Mariko 4:13-20; Mariko 4:24-25; Abaheburayo 6:7-8  |
THE PARABLE OF THE SOWER
Many versions of the Bible call it the parable of the sower, but when we look at it attentively, we realize that it doesn't put the emphasis on the sower, but rather on the different types of soils including good and bad ones.
Following Jesus observation of people, and seeing that they didn't understand His words, He chose to tell them this parable to help them understand other things. In this parable, the issue is not the hand of the sower, it is the nature of the soil the seed fell on.
"Along the path, the birds came and ate it up."
"Other seed fell on rocky ground with shallow soil. It sprang up quickly because the soil was shallow, but when the sun came up, the plants were scorched and they withered because they had no root."
"Other seed fell among thorns which grew up and choked the plants, so that they did not bear grain."
"Other seed fell on good soil, it came up, grew and produced a crop, some multiplying thirty, some sixty, some a hundred time.
If you read attentively, this is the parable that Jesus explained.
Hereunder is the explanation of the parable of the soils referring to Mark 4:13-20.
The sower sows the Word of God, and this parable is made up of the following parts:
Along the path: These are the ones who make the step of going to hear the Word of God, but their hearts are hardened like a path or a rock to the extent that the Word of God cannot penetrate into their hearts. Thus, it stays on the surface. Then, the enemy visits them, tells them that the Word will continue to be preached, that they do not have to pay attention to it. Consequently, they don't hold to what God told them. This happens when people hardens their heart a bit, and it becomes like a rock. This explains why we have so many unbelievers in the Church and yet the Word is preached everyday.
Rocky ground with shallow soil: These are the ones who hear the Word, receive it with gladness, they purpose to do what the Word says but shortly after, when persecution arises because of the Word, they can't stand it. We get deceived that we do not face persecution because where we live no one is beaten because of the Word. However, after hearing the Word, we get tested with regards to what we have heard and we start being tested by the Word we have heard, in order to apply it. After hearing the Word, the test will be encountered at home, work place and any other place. For example, you might leave the workplace with the commitment to stop tax evasion, but when at work the boss tells you that if you do not do it you will be fired. Considering that you need that job, you may choose to compromise instead of being jobless.
Hearing the Word of God without applying it is useless. It is only head knowledge that is of no use.
In thorny ground: those are the ones who hear the Word, but are hindered by: the cares of the World, the deceitfulness and other desires. When these come to them, they forsake what they heard. These 3 things are considered as "un-contentment."
There are things God expects from us but they are sometimes-hindered by the life we live in!
Good ground: These are the ones who hear the Word, accept to pay the price to obey God and to put into practice what God asks them. Jesus never hid the cost of following Him. He told us that we need to carry our cross! Those who accept to pay the price are the ones who harvest thirty, sixty, hundred times, and so on and so forth.
Jesus continues telling them: "Take heed what you hear. With the same measure you use, it will be measured to you; For whoever has, to him more will be given; but whoever does not have, even what he has will be taken away from him." (Mark 4:24-25).
The measure of being transformed accordingly to God's purpose for our lives is not equal to our attendance in the service or our actions for God. It is rather proportional to the measure to what we hear and how we apply it.
God considers how we hear and how we apply what we heard. And God transforms us likewise.
"Land that drinks in the rain often falling on it and that produces a crop useful to those for whom it is farmed receives the blessing of God. 8 But land that produces thorns and thistles is worthless and is in danger of being cursed. In the end it will be burned."(Hebrews 6:7-8).
What type of soil are you? To what extent do we apply the Word of God? How far have you gone in your journey of discipleship? We need to take time to do self-assessment. Have you applied what God told you? What has hindered you in applying what God has told you?
| | |
| --- | --- |
| Scriptures: | Mark 4:1-13; Mark 4:13-20; Mark 4:24-25; Hebrews 6:7-8  |