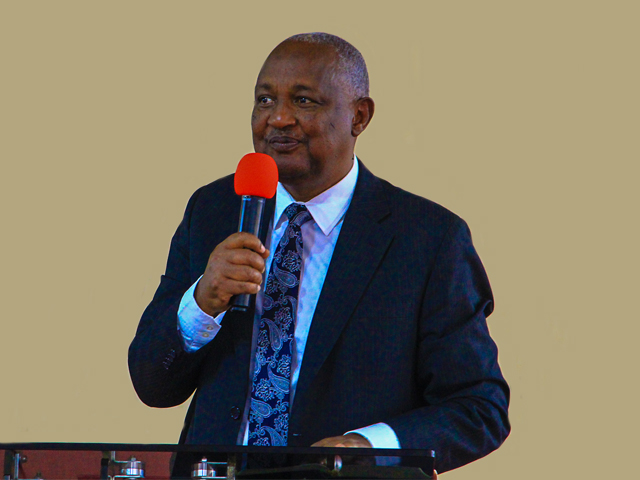 UGENDANA N'IMANA AKWIYE KWITWARA ATE?/ WHAT SHOULD BE THE CONDUCT OF THE ONE WALKING WITH GOD?
KUGENDANA N'IMANA. (Igice cya 8) / WALKING WITH GOD. (Part 8)
Imana ikorana n'abanyantegenke, iyo baciye bugufi bakemera intege nke zabo. Imana kandi izi ubumenye bwacu. Ikibazo cyacu nyamukuru ni uko tudashaka gusoma Bibiliya.
Mbere yo kugendana n'Imana dukwiye kubanza gusobanukirwa icyo ari cyo kugenda nayo. Imana yahisemo kugendana n'umuntu kuko  hari byinshi bikubiye muri urwo rugendo.
Tugendana n'Imana mu kwizera kandi tuyoborwa n'Umwuka w'Imana. Ibyo rero bisaba ko tumwiringira.
Kwakira agakiza ni yo ntambwe ya mbere ni naryo rembo. Abantu babiri ntibabasha kugendana batasezeranye (Amosi3:3). Utaravutse bwa kabiri, ntubasha kugendana n'Imana. Ibi ni nabyo Yesu yabwiye Nikodemu. Hari inzira imwe yonyine gusa; ni Yesu. Iyo turi muri we, dutangira kugendana nawe.
Gutera ikirenge mu cya Yesu nkuko Pawulo yabivuze, ni ukwiringaniza n'ibyo Imana ishaka. Imana ntisiga umuntu mu rugendo. Iyo Yesu ahagaze, dukwiye guhagarara; yagenda, natwe tukamukurikira.
Gutera intambwe n'intego nyamukuru ntago ari bimwe. Imana ifitiye buri muntu muri twe umugambi. Hari intabwe nyinshi umuntu aba agomba gutera ngo agere ku ntego ye. Igihe bitwara kugirango umuntu agere kuri iyo ntego biterwa n'umuvuduko tugenderaho mu rugendo rwacu. Uko twihutira kumvira icyo Imana itubwira gukora ni byo bigena uko twihuta mu kugendana n'Imana. Yesu ajya adutegereza iyo twahisemo guhagarara. Ibi nyamara ntibihindura umugambi Imana ifitiye ubuzima bwacu.
Ugendana n'Imana agenda yegera icyo Imana yamuremeye. Kandi abandi bantu bashobora kumenya niba koko tugendana n'Imana cyangwa niba tutagendana n'Imana.
Ni muri Yesu wenyine tubonera imbaraga.
Iyo tugendana n'Imana tubasha kugera ku ntego yayo mu buzima bwacu. Ntago dukwiye kubifata nkibisanzwe. Ugendana na Yesu akwiye gutera ikirenge mu cye.
| | |
| --- | --- |
| Ibyanditswe: | 1 Abakorinto 2:4; 9:9:10; Mika 6:8; Amosi 3:3; Yohana 3:1-3; Abakolosayi 2:6-7; Ezekiyeli 11:19-20; Ibyahishuwe 3:1-5 |
WHAT SHOULD BE THE CONDUCT OF THE ONE WALKING WITH GOD?
| | |
| --- | --- |
| Scriptures: | 1 Corinthians 2:4; 9:9:10; Micah 6:8; Amos 3:3; John 3:1-3; Colossians 2:6-7; Ezekiel 11:19-20; Revelations 3:1-5 |
God works with weak people, when they acknowledge their weakness. God knows also our capacity and level of understanding. However, our biggest problem is that we do not want simply to read the Bible.
Prior to walking with God, we should know what walking means. God chose for a man to walk with Him, because there is a lot to get from the journey.
We walk with God by Faith through His leading. And it requires trusting Him.
The first step, which is also the entry point is Salvation. Two cannot walk together unless they agree (Amos 3:3). Without being born again it is impossible to walk with God. This is what Jesus told Nicodemus as well. There is only one way: Jesus. When we are in Him, we are already walking with Him.
Following the footstep of Jesus as Paul said, is aligning ourselves with God. God does not leave us behind in the journey.  If Jesus stops, we should stop. When He moves, we should move as well at the same pace.
A step and a purpose are not the same. God has a specific purpose for us. There are many steps one should make to reach a certain goal. The time it takes to reach that purpose or goal, is determined by our pace in the journey. Our obedience to God's commands and instructions, determine this pace. Jesus will wait for us when we decide to stop. This does not change the purpose of God on our lives.
The one walking with God makes progress towards the destination (what God has purposed us for). And other people may know whether we are truly walking with God or not.
Only in Christ we are going to be strengthened.
When we walk with God, we reach to the destination know by Him. We should not take it for granted. Therefore, the one who walks with Jesus, should follow His footsteps.