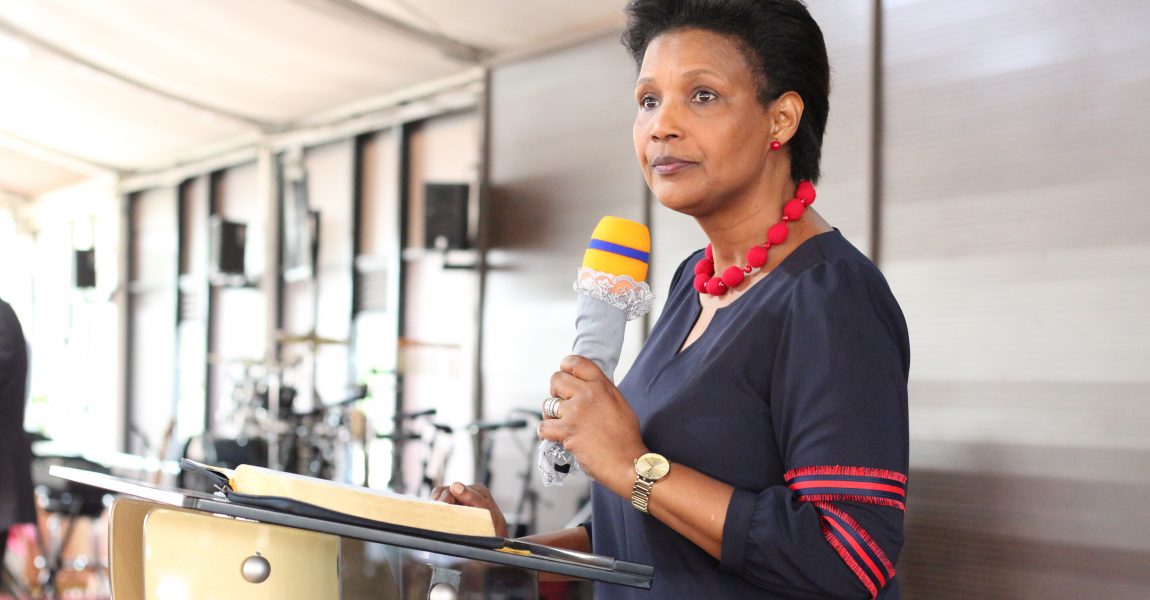 GUCA BUGUFI / HUMILITY
IMIGANI YA YESU / PARABLES OF JESUS  
Mu mugani dusanga muri Luka 14:7-14, hatwereka ko Yesu yatwigishirije mu bintu bisanzwe by'ubuzima bwacu. Yesu yatumiwe mu birorin'abafirasayo, nkuko natwe twese tujya dutumirwa.
Yesu yatumiwe n'Abafarisayobiyemeraga ko bazi amategeko y'Imana.Berekanaga ko ari intungane kandi barangije kumenya iby'Imana.Niwibwira ko warangije kumenya Imana, byerekana intege nke zawe kuko ntawe umenya iby'Imana byose, duhora twiga.  Abafarisayo ntibemeraga kandi ntibanakundaga Yesu kuko yababwizaga ukuri, ariko ibyo ntibyabujije Yesu kwitabira ubutumire bwabo. Bikwiriye kutwigisha uburyo twitwara kubo twita abapagani cyangwa tutemeranya ku myifatire n'imyemerere yabo.
Kwitabira ubwo butumwa, byateye Yesu kwigisha abantu ku guca bugufi no kwiyoroshya, kuko kwishyira hejuru bibanziriza kugwa.
Muri Matayo 23:5-7 hatwereka koabo bafarisayo bakoraga imirimo kugirango abantu babarebe.Ese wowe mubyo ukora ni iki kigusunika? Abafarisayo bakoreraga ijisho – mureke twe kuba nk'abafarisayo ngo dukorere abantu twifuza ko batwogeza kuko Ijambo ry'Imana ritubwira ko iyo bigenze bityoingororano yacu tuba twayibonye!
Gutanga nta zindi nyungu zihishe
Muri Matayo 6:1-2 hatwigisha ko dukwiriye kugira neza nta zindi nyungu zihishe ziri inyuma, ibyo dukora byose bigasunikwa n'urukundo rw'Imana!
Dukwiriye guhindura uko dukora ibintu;twaba dusenga, tugirira neza bagenzi bacu, umurimo wose twaba dukora, tujye dusuzuma ibidusunika.Bityo ibyo dukora byose tubikorere Kristo.Nibwo tuzabona ingororano zacu zizava ku Mana. Nuko rero twitonde twe kujya twishyira aho Imana itadushyize.Aho ujya hose n'ibyo ubamo byose, ntukishyire hejuru.Reka Imana abe ariyo igushyira ahakwiriye, iguhe icyubahiro yo ibona ko ukwiriye. Muri byose, tujye dukorera Imana.
Ibyanditswe: LUKA 14:7-14; MATAYO 23:5-7; IMIGANI 25:6-7; MATAYO 6:1-2; IBYAKOZWE N'INTUMWA 24:16
The parables written in Luke 14:7-14 shows that Jesus taught using daily life examples. One day, He was invited to a feast by Pharisees, the same way we are usually invited somewhere.
Jesus was invited by boastful Pharisees who thought that they knew God's laws. They showed that they were righteous and knowledgeable enough about God. Unfortunately, assuming that you know all about God shows one's weakness because no one can know all about God.We study and discover Him progressivelyinstead. The Phariseesneitherbelievedor love Jesus because He told them the truth. Surprisingly, it didn't prevent Jesus from attending their feast when He was invited. Thus, it should teach us the way we conduct ourselves to those who are non-believers and those we don't share beliefs and other differences.
Jesus took the opportunity of the invitation to a wedding in order to teach people about humility considering that boasting is followed by humiliation.
Matthew 23:5-7 shows that the motive of Pharisees actionswas to be seen by people. How about us? What triggers all that you do? The Pharisees worked to be seen. However, shouldn't be like the Pharisees with the motive to be appreciated by people, because the Word of God says that when that happens our reward is already paid in full!
Giving without strings attached
Matthew 6:1-2 shows that our motive of doing good should not to be impressing people, the same way hypocrites do. On the contrary, whatever we do should be triggered by the love of God.
We should examine the motive of everything we do and make necessary changes in what we do. Whatsoever we do should be for the glory of God in order to receive our reward from Heaven. We should not position ourselves where God did not put us. Wherever you go and whatever you do, do not boost. Allow God to put you in the right position and honor that you deserve. And let us doing everything for God's honor.
Scriptures: Luke 14:7-14; Matthew 23:5-7; Proverbs 25:6-7; Matthew 6:1-2; Acts 24:16
_Sr Pastor Liliose K. TAYI