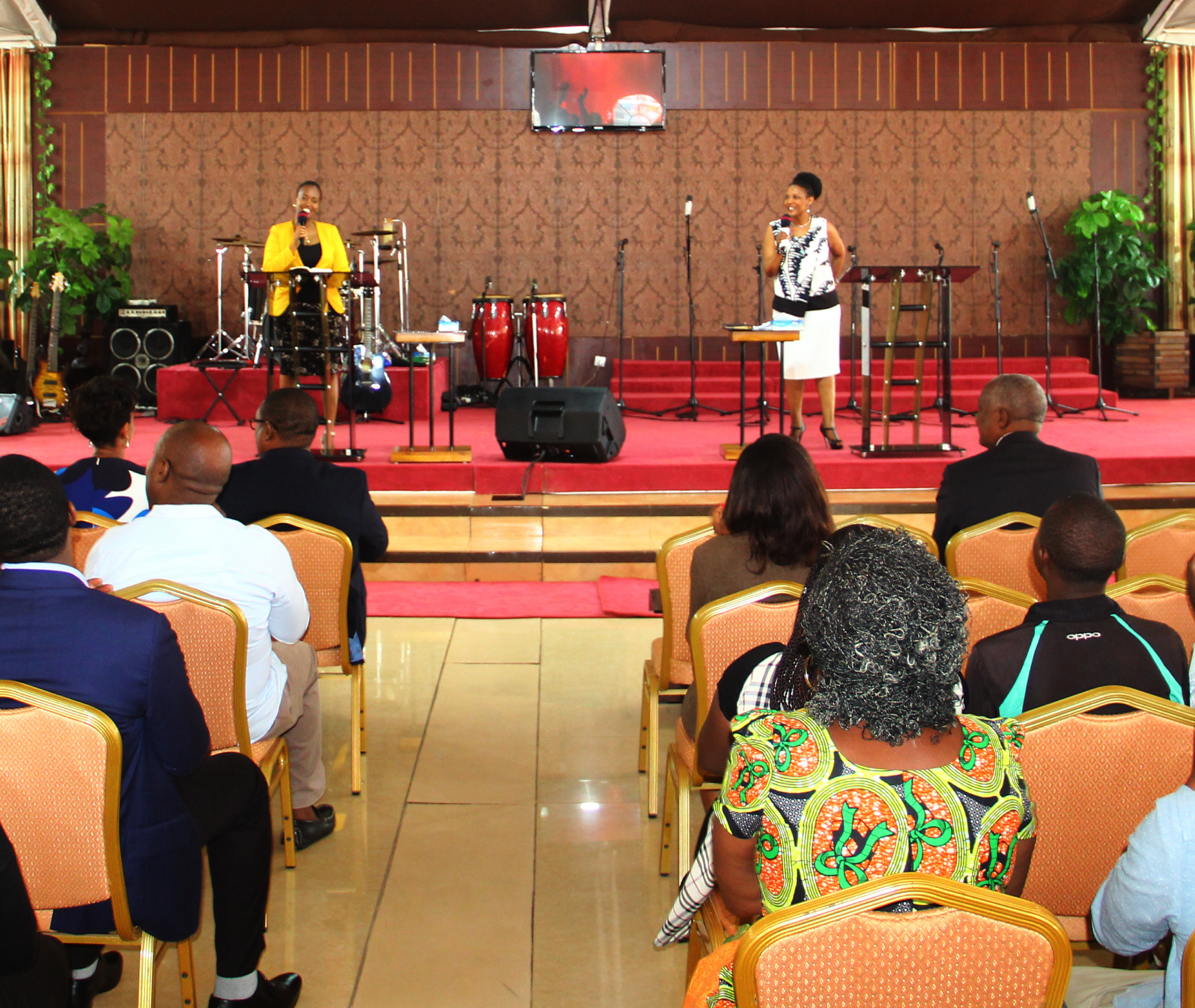 Nkuko twabibonye ubushize, Ijambo ry'Imana ritubwira ko abasenga Imana bakwiriye kuyisenga mu Kuri no mu Mwuka. Kubaha Imana, Gusenga cyane no gukora imirimo myiza niyo byaba mu bujiji nka Koruneliyo bijya bigera ku Mana igasubiza gusenga (ibyakozwe n'Intumwa 10). Imana imenya imitima yacu, ikamenya ibyo twibwira, ntaho twayihisha – yaremye umutima ninayo mpamvu izi imigenzereze y'umutima. Nubwo habaho amategeko ashyirwaho n'abantu ni ngombwa ko Umutima w'umuntu usuzuma icyo Imana ivuga ku byo umuntu anyuramo kuko Imana izatubaza ukuri twamenye ntitugushyire mu bikorwa. Si byiza kunyurwa no kumenya gutunga Imana muri twe, ahubwo ku bwo kubyizera dukore imirimo/ibikorwa nkuko ijambo ry'Imana twizera riri.
Twahamagariwe gukubita hasi inkuta zidutanya no kudacirana imanza, twemera abandi kuko ari Imana izi abayo.
Koruneliyo nubwo atari akijijwe ariko Imana yarebye mu mutima we imenya neza ko atari kure y'Ubwami bw'Imana bituma ibumuha kuko no mu bujiji bwa muntu, Imana ireba uko mu mutima duhagaze, niyo mpamvu atari byiza gucira abantu imanza – nkuko tujya tureba mu mitima yacu tugaca imanza. Imana niyo izi ibiri mu mutima ufite ubushake Imana imuha agakiza/ubugingo.
Nicyo cyatumye, Petero abonye ibyo Imana yakoreye Koruneliyo aratangara cyane aterura amagambo ati "Ni ukuri menye yuko Imana itarobanura ku butoni, ahubwo mu mahanga yose uyubaha agakora ibyo gukiranuka iramwemera."Iby.10:34-35.  Imana izi ibyiza abantu benshi bakora nka Koruneliyo ariko batarahishurirwa Yesu ngo ababere Umwami n'umukiza Ni byiza koroha tukakira/tugatunga Yesu muri twe akajya adusobanura ukuri kutubamo kugira ngo dukore ubushake bw'Imana. Iyo umuntu ashaka Imana n'umutima we wose, kandi akayiyegurira Imana iramuvugisha.
Uruhare rw'umuryango mu guhamagarwa.
Ubwumvikane hagati y'abashakanye ni ikintu abantu bahamagawe n'Imana bagomba kwitondera. Na Aburahamu rimwe Imana yamubwiye kwitonda agatega Sara amatwi (umugore we). Yozefu yibwiye gusenda Mariya (umugore we) ariko, Imana yihishurira Yozefu imubwira ko ahubwo akwiye kurinda no guhungisha Mariya kuko yari atwite inda y'Umwuka wera. Imana ivugisha abagabo kimwe n'abagore, bikaba akarusho iyo basengera hamwe bakaganira – Imana irabihishurira ikabubakira kandi ikabereka uburyo bwo kuyikorera byahereye hagati yabo bombi.
Ibyanditswe: Mariko 12:32-34 / Ibyakozwe n'Intumwa 10:13; 24-29; 32-35 / Abefeso 1:4-6 / Ibyakozwe n'Intumwa 7:17 / Hoseya 14
Scriptures: Mark 12:32-34 / Acts 10:13; 24-29; 32-35 / Ephesians 1:4-6 / Acts 7:17 / Hosea 14
As we saw it in the previous sermons, the Word of God tells us that those who worship the Father should do it in the spirit and in truth. Fearing God, praying unceasingly and doing good works, even though it might be done in ignorance like Cornelius. It reaches to God and he answers prayers (Acts 10). God knows our hearts, and our thoughts, we cannot hide anything from him- the one who created the heart knows its entire doings. Even though men establish laws, the heart of a man examines what God is saying about the current circumstances. We will give account to God about the truth, we have learned, yet never walked into. It is not enough being content with the knowledge that God lives in us, this should lead us to put our faith in works that are in accordance to the Word of God we believe in.
We've been called to put down the walls that separate us and not to judge, accepting one another because God knows his own.
Cornelius, though he was a religious man, God looked into his heart and saw that he wasn't far from the kingdom of God and God brought him in. Even in our ignorance, God looks at the position of the heart, that is why it is not right to judge people- as we do in our hearts. God knows what is in a heart, to those who have that willingness, God gives them salvation/life.
This is the reason why when Peter saw what God had done to Cornelius, he was amazed and said these words "Now I truly know that God does not show favoritism, but accepts in every nation whoever fears him and does what is right" Acts 10:34-35. God knows the good that many like Cornelius do, but they have not yet had the revelation of Jesus to be their Lord and savior. It is good to be soft, receive Jesus in us so that he makes clear the truth in us so that we might do the will of God. When someone seeks God with all their heart and surrender to him, God speaks to him.
The role of the family in the calling.
Agreement between spouses is something people who have been called by God need to be careful about. Even Abraham was told to listen to Sarah (his wife). Joseph decided to divorce Mary (his wife) but God revealed himself to him and instructed him to protect Mary because she was pregnant by the Holy Spirit power. God speaks to men same as he can speak to women, it is even better when both pray together and discuss.
– God reveals himself to them, builds their marriage and teach them how to serve him. It all starts between the two of them.